If you haven't seen this movie, you should notice that this movie will "steal" almost three hours of your life. IMHO, it would be a three-hour of your life well-spent on such a wonderful movie.
After watching this movie, I believe some of you will treasure and appreciate your time and your life even more.
The movie starts with a scene where a dying old woman is lying on a hospital bed. She tells her daughter of a story of a blind clockmaker whom made a clock for the city hall (or perhaps the train-station? I'm not sure where the clock was erected) that rotate backwards (counter-clockwise). You should pay attention to this litte prologue, because you will see this very same clock again in the movie, near the end.
Then the old woman makes a request to her daughter to read a diary for her. Unbeknown by her daughter, this diary turned out to be the life journal of someone very dear to her.
Okay, I don't want to spoil the story for those of you who haven't seen it yet. Those of you who don't mind spoilers, just go ahead and "read more".
Some might say that the first part of the movie was rather slow and boring, but hell no, it was the most wonderful part of the story. You will see the true nature of people. Some are afraid of the unknown. Some view the unknown as a miracle, a gift from God.
A child was born somewhat prematurely, and he was born with the appearance of an old man despite of his age. The mother died when giving birth. His father was sad and panicked when he saw the baby had a face of an elderly man. Despite his wife's dying wish, he gave away the baby and abandoned him at an elderly foster home.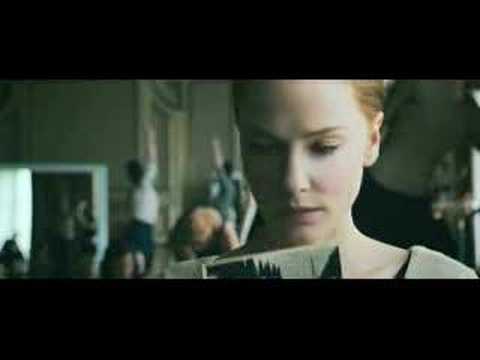 So the story of this mysterious baby unfolds for the next two hours. The baby, like the clock in the prologue, age backwards, the more he ages, the younger his physical appearance becomes.